Sexual Health and Wellness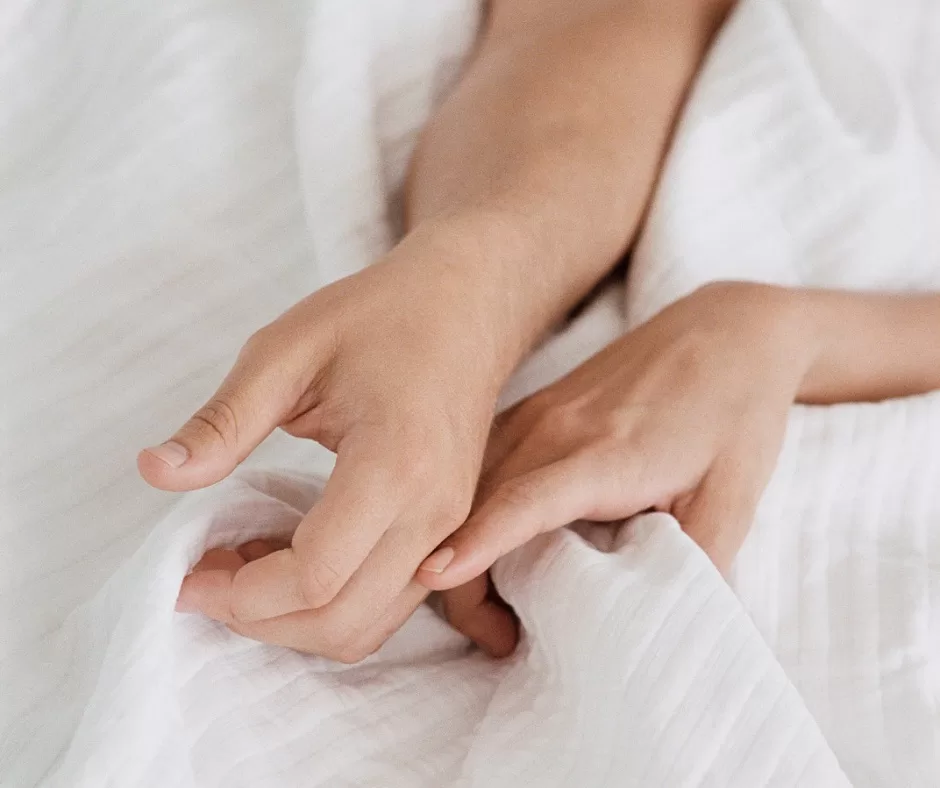 Sexual Health and Wellness
Sex is an integral part of living a healthy and fulfilling life and is an important part of personal wellness. Scientific research shows that a healthy sex life promotes physical, mental, emotional, and social well-being. Sexual health is just as important as physical and mental health, and it deserves the same level of professional care.
We provide a variety of sexual health treatment options designed to optimize sexual performance and libido. Additional benefits include improved heart health, reduced blood pressure, stress relief, improved mood, better sleep, and reduced risk of prostate cancer in men.
Sexual Wellness Treatments
GAINSWave is a male sexual health treatment used to optimize sexual function, performance, and overall health. The root cause of many penile issues is poor blood flow. GAINSWave uses shockwave therapy to treat this by stimulating the growth of new blood vessels and increasing blood flow to the penis.
It is an all-natural, non-invasive treatment that yields long term results. GAINSWave may be a good fit for you if you are looking to:
Treat erectile dysfunction or Peyronie's disease
Increase sex drive and optimize sexual performance
Increase sexual spontaneity 
Enhance erections and orgasms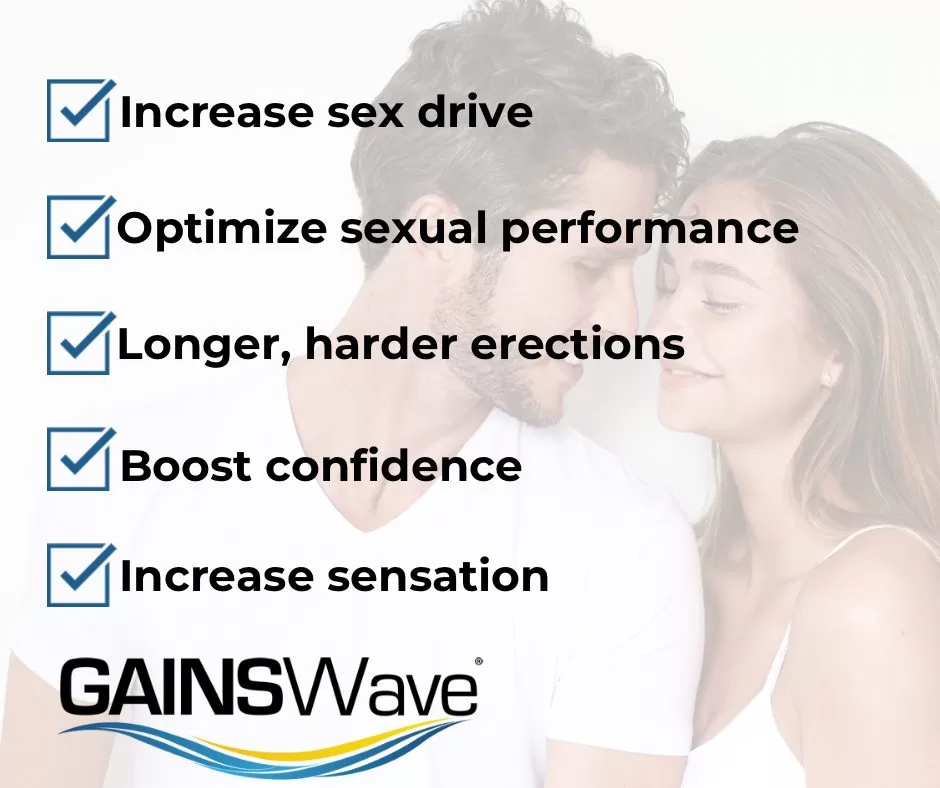 How does it work?
GAINSWave technology uses high frequency, low intensity sound waves to increase blood flow to the penis, form new blood vessels by stimulating the release of growth factors in penile tissue, break up micro-plaque in existing blood vessels, and activate dormant stem cells to promote new cellular growth.
Can it be used as a preventative measure?
Yes. Over time, men's blood flow decreases, sensitivity isn't as strong, and blood vessels become thin. You can use GAINSWave as a preventative method to prevent or slow the onset of these concerns.
What to expect?
A GAINSWave session is 20 minutes, painless, non-invasive, and requires no downtime. We recommend six to twelve 20 minute sessions depending on your goals and the results can last 2-3 years.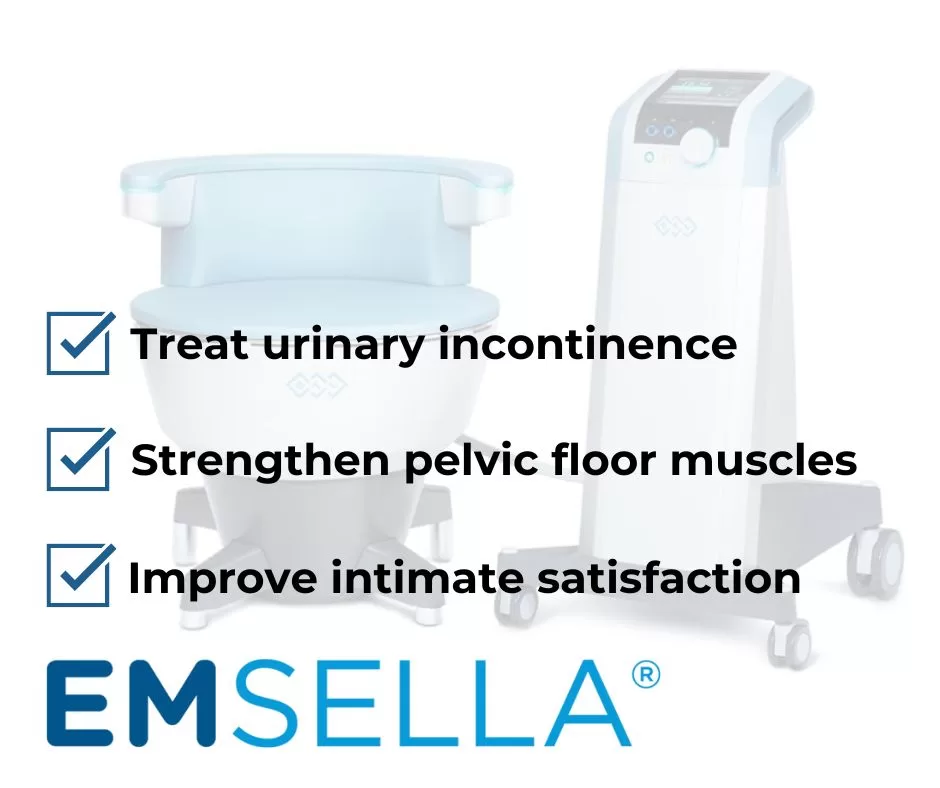 EMSELLA is a breakthrough treatment that strengthens pelvic floor muscles, treats incontinence, and improves intimate satisfaction. It is the only device available that targets the entire pelvic floor region, revolutionizing women and men's intimate health and wellness. Studies show that 95% of EMSELLA patients report an improved quality of life. 
Reclaim your comfort and intimate well-being with EMSELLA.
How does it work?
EMSELLA utilizes electromagnetic energy to deliver thousands of pelvic floor muscle contractions in a single session. These supramaximal contractions re-train and strengthen the muscles surrounding the sex organs and urethra. 
Am I a good candidate?
Over 200 million people worldwide are affected by urinary incontinence. This can be due to child birth, menopause, obesity, an enlarged prostate, and the natural aging process. You may be a good candidate for EMSELLA if you leak urine when you cough, sneeze, or exercise, go to the bathroom often, or have refrained from intimacy out of fear of leaking. Emsella can also be used for sexual rejuvenation in women who have vaginal laxity. 
What to expect?
An EMSELLA session is 30 minutes, painless, non-invasive, requires no downtime, and allows you to remain fully clothed. During treatment, you will sit on the EMSELLA chair device and may feel light tingling. We recommend a series of six treatments, twice weekly. You may notice results as soon as your first treatment.
Sexual enhancement shots are PRP injections used to maximize sexual pleasure for both men and women. They are often referred to as the O-shot for women and the P-shot for men. 
The P-shot (priapus shot) helps rejuvenate and enlarge the penis, increase pleasure and sensation in the penis, and maintain longer and harder erections. It can also be used to treat erectile dysfunction.
The O-shot (orgasm shot) helps rejuvenate the vagina, enhance sensation and orgasm, and improve sexual performance. It can also be used to treat urinary incontinence. 
Take your sexual wellness to the next level with sexual enhancement shots.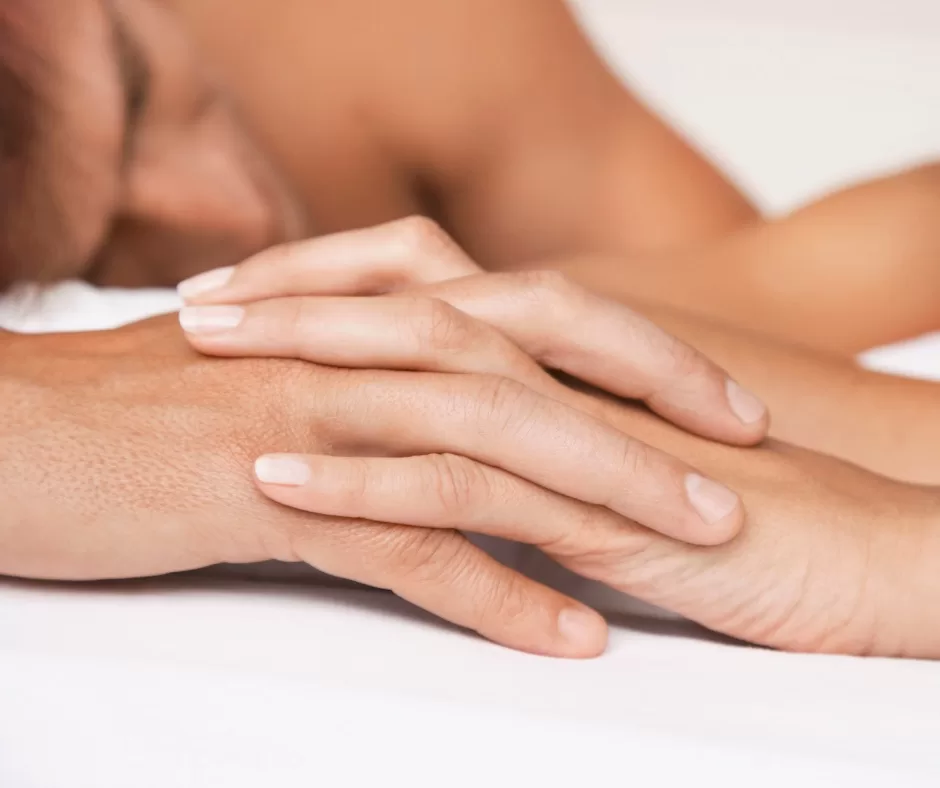 How does it work?
Platelet-rich plasma (PRP) uses your own blood to release growth factors that help stimulate stem cells, collagen production, and tissue repair. When injected into the penis, the PRP stimulates tissue growth and the growth of new blood vessels to increase blood flow. When injected into the clitoris and upper vagina, the PRP activates weakened stem cells to renew and revive vaginal tissue that contributes to women's sexual response. 
What to expect?
The treatment takes about 60 minutes from start to finish. Our medical providers will draw blood from the patient's arm and put it into a centrifuge that will divide the blood platelets to create a high concentration of platelet-rich plasma. Meanwhile, the practitioner will apply a numbing cream to the treatment areas as well as a topical anesthetic for the surrounding area. 4-5 injections of the patient's own PRP are administered in several minutes. 
How long do the effects last?
The effects can last 2-3 years and patient's can receive touch ups as needed. 

Enhance Your Sexual Wellness
Schedule an Appointment Today